UPDATE!! Our online/virtual workshop has been approved for 6 (six) CEUs by the National Association of Social Workers (NASW) for Licensed Social Workers, Licensed Marriage & Family Therapists and Licensed Mental Health Counselors, CBEs, doulas, lactation consultants*, RNs**, CPMs
*Can be used as an R-CERP
**RNs will be given a certificate of attendance for 6 contact hours.
Please check your state regulations to clarify if this is sufficient,
some states require ANCC or other certifying body, other states (like Washington) do not.
PATTCh provider number is #1975-456.
$59 Financial Assistance Rate: We are pleased to offer this rate on an honor system to make our conference accessible to all. If you are a community-based provider who comes from and works in a marginalized community, this rate is for you. In selecting this rate, you agree to be contacted by PATTCh to provide further information about your community work. Click here to get this rate.

Prevention and Treatment of Traumatic Childbirth (PATTCh) presents:
Recognizing Trauma & Respecting Those Giving Birth
A TWO-DAY ONLINE INTERACTIVE CONFERENCE
Originally broadcast on Thursday & Friday, November 14-15, 2019
Co-Sponsored by Praeclarus Press & the Simkin Center for Allied Birth Vocations at Bastyr University
CEUs & Financial Assistance Available.
Once You Register, You Will Receive a Link to Attend the Online Interactive Conference
Conference Recording Provided to All Registrants.
Day 1 Thursday, November 14, 2019 (US Pacific Time)
9:00-9:10a
Welcome
9:10-10:10a
"I knew That It Was Wrong": Moral Injury in Perinatal Care Providers
Kathy Kendall Tackett, PhD & Mora Oommen
10:10-10:15a
Break
10:15-11:15a
Hidden Aspects of Trauma: Effects & Solutions for Healing
Phyllis Klaus, LMFT, LMSW
11:15-11:20a
Break
11:20a-12:20p
Sleep On It: The Impact of Perinatal Mood Disorders on Maternal & Infant Sleep
Leslie Butterfield, PhD
12:20-12:55p
Roundtable Discussion with Day 1 Speakers
Moderator: Annie Kennedy, MA
12:55-1:00p
Closing
Day 2 Friday, November 15, 2019 (US Pacific Time)
9:00-9:10a
Welcome
9:10-10:10a
The Truth About Maternal Health in America
Timoria McQueen Saba, Maternal Health Advocate
10:10-10:15a
Break
10:15-11:15a
Confronting Weight Bias To Reduce Birth Trauma
Jen McLellan, CBE, Founder of Plus Size Birth
11:15-11:20a
Break
11:20-12:20
Can Respectful Maternity Care Save & Improve Lives?
Penny Simkin, PT, CD(DONA) & Christine Morton, PhD
12:20-1:55p
Roundtable Discussion with Day 2 Speakers

Moderator: Annie Kennedy, MA
12:55-1:00p
Closing, Evaluation, Certificates & Post-Test
Speakers:
Kathleen Kendall-Tackett, PhD, IBCLC, FAPA, is a health psychologist and International Board Certified Lactation Consultant, and the Owner and Editor-in-Chief of Praeclarus Press, a small press specializing in women's health. Dr. Kendall-Tackett is Editor-in-Chief of two peer-reviewed journals: Clinical Lactation and Psychological Trauma. She is Fellow of the American Psychological Association in Health and Trauma Psychology, Past President of the APA Division of Trauma Psychology, and a member of the APA's Board for the Advancement of Psychology in the Public Interest. Dr. Kendall-Tackett specializes in women's-health research including breastfeeding, depression, trauma, and health psychology, and has won many awards for her work including the 2017 President's Award for Outstanding Service to the Field of Trauma Psychology from the American Psychological Association's Division 56. Dr. Kendall-Tackett has authored more than 420 articles or chapters, and 35 books.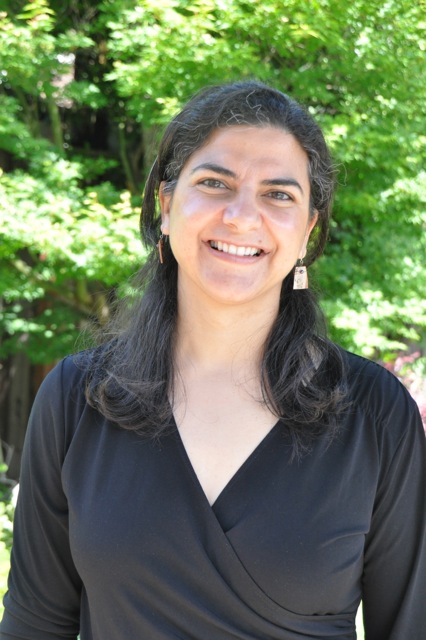 Mora Oommen is a birth activist and nonprofit consultant. She served as the Executive Director of Blossom Birth Services in Palo Alto, CA from 2008-2017. Blossom is a nonprofit organization founded in 1999 with a mission to provide women and their families with a healthy, informed and confident pregnancy and parenting journey. At Blossom, Mora lead a dedicated team of part-time staff, instructors and volunteers. Mora guided the organization's financial growth, expansion in programs and services, and co-created an atmosphere of warmth and compassion for women during pregnancy, birth and early parenting.
Phyllis Klaus, MEd., LMFT, LMSW, is a licensed Marriage Family Therapist and Clinical social worker. Formerly on the faculty of the Department of Family Practice, Michigan State University, and the Milton H. Erickson Institute in Santa Rosa, California, she currently practices in Palo Alto, California, providing psychotherapy, hypnotherapy and counseling to individuals, couples, families and groups. She has been working with the concerns of families in the perinatal period for over 40 years and has been involved in research and training of perinatal care providers since 1980, working especially with the symptoms of pregnancy, traumatic birth, effects of childhood sexual abuse on child-bearing and postpartum mood disorders.
Leslie Butterfield is a clinical psychologist specializing in perinatal mental health. She's traveled globally to provide training and consultation to medical and mental health organizations in the United States, Turkey, France, and Singapore. She's developed the counseling skills curriculum for Seattle Midwifery School and Bastyr Naturopathic University for 20 years, and is past Chairwoman of Perinatal Support – Washington, a state coordinator for PSI, and President of PATTCh (Prevention and Treatment of Traumatic Childbirth.
Annie Kennedy is an advocate for humane birth care. She is director of the Simkin Center at Bastyr University, serves on the board of Prevention & Treatment of Traumatic Childbirth (PATTCh), and is a student completing the Master of Arts in Maternal-Child Health Systems program at Bastyr University.
Timor McQueen Saba Hello! I'm a maternal health advocate, speaker and writer with a focus on mental and physical trauma due to childbirth and pregnancy-quite a change from my former career as a professional makeup artist! Immediately following the birth of my oldest daughter, Gigi, in April 2010, I suffered a near fatal postpartum hemorrhage. I underwent a life-saving surgery and was later diagnosed with PTSD (post-traumatic stress disorder). Thirteen months later, I had a miscarriage in a frozen yogurt shop in front of several people, which triggered the difficult emotions from the hemorrhage I suffered the year prior. Resources and support for mothers who had survived a near miss were scarce. I began sharing my story publicly in 2012 and have connected with thousands of women across the world who have experienced similar birth and pregnancy complications; and the lingering psychological effects.
Jen McLellan is a published author and founder of Plus Size Birth and the Plus Mommy blog. She helps people navigate the world of plus size pregnancy, shares tips for embracing your body, and laughs her way through the adventures of parenthood. Jen has grown a community of over 177,000 via the Plus Mommy Facebook page. Her work has been featured in major publications such as Yahoo Shine, Huffington Post, Everyday Feminism, and International Doula. She authored My Plus Size Pregnancy Guide and co-wrote the Amazon bestseller, The Peachie Moms Guide to Body Love for Moms. Jen is also a childbirth educator, skilled patient advocate, professional speaker, wife, and mother to a charismatic 7-year-old.

Penny Simkin, PT, CD(DONA), is a physical therapist who has specialized in childbirth education since 1968. She estimates she has prepared over 15,00 women, couples, and siblings for childbirth, and is a co-founder of DONA International. Today her practice consists of childbirth education, birth counseling, and writing, combined with a busy schedule of conferences and workshops. Penny and her husband, Peter, have four grown children, eight grandchildren, three grandchildren-in-law, two great-grandbabies, and a pug named Lola. Find out more about Penny at her website: www.pennysimkin.com.
Christine H. Morton, PhD is a medical sociologist with expertise in maternal mortality and morbidity, women's reproductive and maternal health experiences and maternal quality improvement. Since 2008, she has managed CMQCC's state funded project on California Pregnancy-Associated Maternal Review (CA-PAMR), overseeing data collection, committee matters and conducting qualitative analysis on improvement opportunities identified from case reviews.